May 20 2017:
From Lillian …. (The conference is in Naperville, Illinois this year) …. xoxo
Hey, everyone! Every year around this time, I like to create something to fundraise and help my family attend the annual Chromosome 18 Family conference.
This year I am creating handmade notebooks which can be customized.
Here's a sample. Let me know if you want one by commenting here or sending an email to my Mom at CamillaDowns @ gmail . com .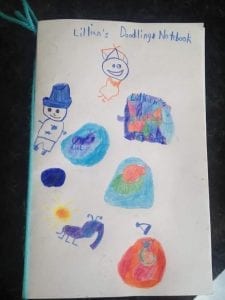 She's already received THREE orders! YAY Lillian!