Go here or click on either of these images.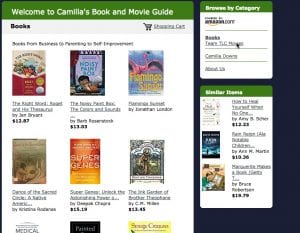 You will be taken to the "Book Guide". In order to switch to the "Movie Guide", simply click on the "Team TLC Movies" title in the "Browse by Category" in the top right hand column.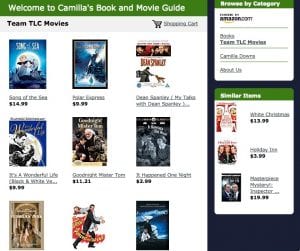 There are many pages of movies and books. Be sure to use the "next page" feature at the bottom of the window. Have FUN!!
I help to support my family with my writings. So … there are Amazon affiliate links in this post. This simply means that if you click through to Amazon for more information about a book, and you buy something, we get a few cents (and it doesn't cost you anything more than usual). Oceans of gratitude … xoxo
Blessings,
Camilla
See It. Share It. BE IT … Spread Love Everywhere You Go!