April 12 2015:
Thomas had such a fun and great time yesterday at Sibshops. Thank you Down Syndrome Network of Northern Nevada (DSNNN) and JUSTin HOPE Foundation for doing this for siblings! Thomas said as we were leaving, "It's so nice to be around other people who have a sister like Lillian." So grateful!!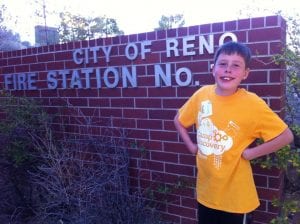 Blessings,
Team TLC
See It. Share It. BE IT … Spread Love Everywhere You Go!
Did you know Camilla wrote a book? It's titled "D iz for Different – One Woman's Journey to Acceptance" and you can read more about it here.
Latest Articles:
[catlist name=home]