September 2 2017:
I think word is getting out that this is a catch and release house. Moths, flies, and itty bitty spiders in the house, bees on the patio (we head back inside and let them hang out) and for two days in a row, a frog. I think it's some type of tree frog or something similar.
Yesterday morning there was one in the bathtub and tonight there was one happily jumping across the living room floor after our movie. I just can't figure out how the frogs are getting inside.
I've looked up the acronym for frog and frog animal wisdom. Okay. I get the message. You can stop sending frogs …. HA! xoxoxo
******************
September 8 2017:
Post-Hurricane Harvey I connected my ex-Reno-ite-friend-now-living-in-Houston, Kimberly Phipps Nichol, with my Houston area friend Dawn Mitchell to help out one of Dawn's friends in Houston.
September 9 2017:
More fun reading for Thomas. He reads the more typical books too. Yet, he has a wide net of interests for which he wants learn more about.
He has pretty much read every "young people's" fiction book at the South Valleys Library (that he has an interest in reading). xoxo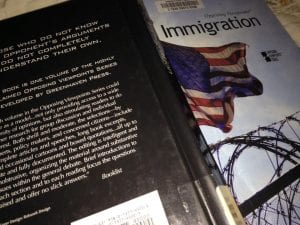 ******************
My friend Kimberly also got to meet my Chromosome 18 friend, Monica Tello McDivitt. From Kimberly, "Thanks for connecting us. Monica is beautiful inside and out. Keep up your prayers and support for her family and the thousands others here who are mucking out and starting over. They need all the uplifting vibes they can get."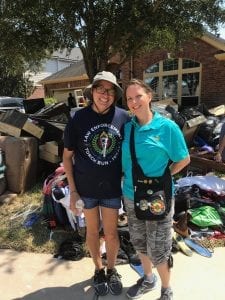 Thank you Kimberly Phipps-Nichol …. Oceans of love to you both and big huge hug to you Monica Tello McDivitt. So happy and blessed you got to meet this beautiful woman with such a loving heart … xoxo