August 11 2018:
I'm pretty sure I've perfected oven s'mores. Look at these beautiful marshmallows!! Ya can't even see the graham cracker underneath and NO marshmallow spillover!!
I added the piece of dark chocolate and graham cracker top after this picture!! They are so pretty, I wanted a naked picture of them!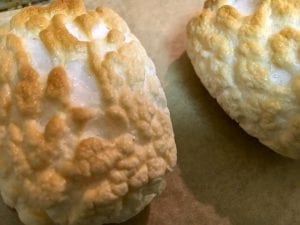 August 16 2018:
Wisdom from the tea and Lao Tzu ….