February 22 2017:
Felt like potato leek soup one more time before I move out of "soup phase"! HA! Yum!!!! Thomas approved too!
February 23 2017:
One of the treats I bought for myself for my upcoming birthday …. Cashewmilk Salted Caramel Cluster "ice-cream".
Oh my gosh!! Yum!!! Thomas very cautiously tasted a wee bite yesterday. Now I can't keep him away from it!! xoxo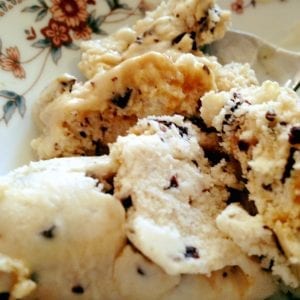 February 24 2017:
Dreaming of spring flowers …. so I create a flower with my food …. Yum and beautiful!