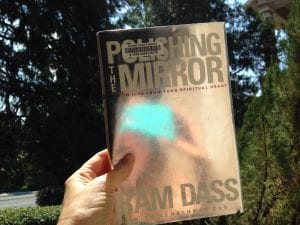 Polishing the Mirror – How to Love from Your Spiritual Heart
"The minute I heard my first love story
I started looking for you, not knowing how blind that was.
Lovers don't finally meet somewhere.
They are in each other all along." – Rumi
Another great book by Ram Dass. I greatly enjoy his perspective. From being here now to aging and changing, from suffering to grace, to content to just be. This book is deeply meaningful for me.