November 26 2017:
Purple French fries? Yes, please. Yum!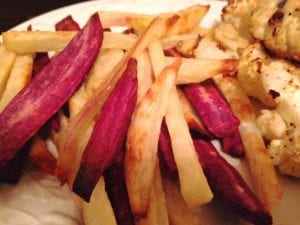 ____________________
November 29 2017:
Breakfast Dinner Night: Pancakes, Skillet Fried Potatoes, Cinnamon Toast, & French Toast (made with frozen waffles since we have no bread)
****************************
December 1 2017:
Thank you 
Trader Joe's-Reno,NV
 for these yummy, yummy snacks!! My new favorite crackers and these little bananas are like candy!! Love the ingredient list for both; or perhaps lack of ingredients is a better way to say it!!! Yum, yum!!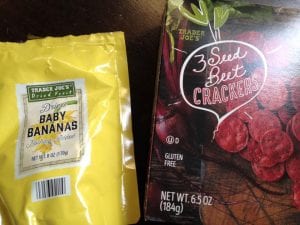 December 2 2017:
I was craving grapefruit. And look how pretty too! Beautiful and delicious! Yes, please. Thank you. And. Bring more please.