July 28 2018:
BINGO with Thomas!
July 29 2018
What a great and fulfilling lunch!!
Fresh corn tortillas piled high with sautéed purple potatoes, mushrooms, red and yellow peppers, and sweet onions topped with Daiya cheese, fire roasted salsa, and hot and sweet jalapeño.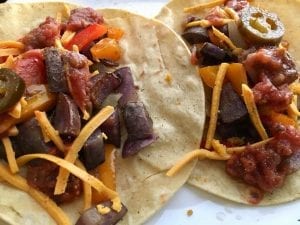 August 3 2018:
Pumpkin seed love in my cereal this morning.