**THROWBACK POST**
September 18 2015:
Subbing in Nightingale today (1st – 3rd). Sweet Katherine gave me a compliment note! I have so much respect for teachers. There's no way I'd want to do this every day, yet I love and enjoy being here for the teachers as they need me!
___________________
September 18 2013:
Thank you Kymberlee Simantel!!!!! I just had one of the most amazing mater sandwiches ever! These tomatoes are so divinely sweet Kymberlee! You must have put a ton of love into these beauties! Thank you, thank you, thank you!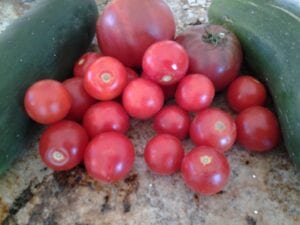 ___________________
September 18 2009:
Just back from giving my "Why She Doesn't Talk Like Us" Presentation to Lillian's 3rd grade class. Added some new material this year since this is the 3rd year in a row most of her classmates have heard this. Lillian was my assistant this year ~ hope to hand this torch over to her next year or the next!