**THROWBACK POST**
September 13 2013:
Adventures in HappYness … Thomas got his first Lego magazine …. Finally, he says!! Wahoos!!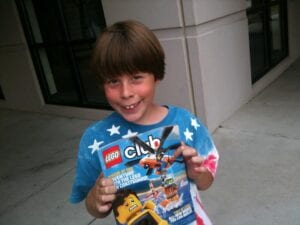 ***************
HappYness Adventures for Camilla = The knowing that I facilitated a purely magical experience for one of my Reiki clients. Good Gosh!!! I LOVE doing this! xoxoxo
************************
September 13 2012:
Home from my first EVER PTO meeting … I have NEVER attended a PTO meeting before …. those who know me, know I'm not a PTO type gal … So love this school I signed up to be the Parent Coordinator for Lillian's class and Thomas' class … Just means I'm kinda like the connector between the parents and teachers and parents and PTO. GO HDMS GO!!!!