June 3 2021
Just finished putting together the new patio furniture. Now to sit and enjoy the cloud show. Seems like such a great idea buying these things online. They arrive in pieces, and in heavy boxes. Got it done, though.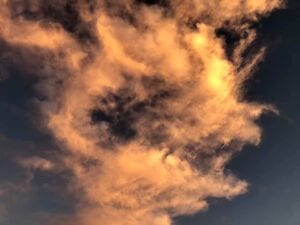 June 4 2021
I'm not finished with all I want to do with our tiny balcony. But, here's the new furniture, minus the little gas fire pit.
I've got throw pillows coming that match the orange ottoman. That lil thing is da bomb! So comfy for feet, and for sitting.
I've never purchased patio furniture for myself. These are comfy, and our little space is cozy. It was great sitting outside this morning!
Still to come: Bird feeder, birdbath, a plant, or small tree, and an ivy privacy screen on the railing.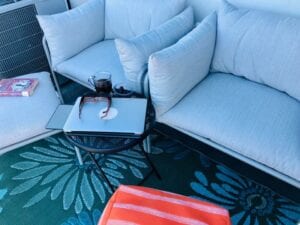 June 5 2021
It's gorgeous up there.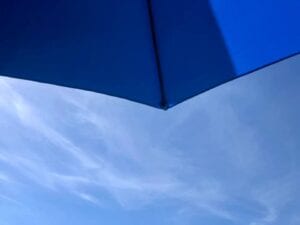 June 9 2021
Got the ivy privacy screen yesterday. Happy, happy with it! May order one more for the backside. Repotted the poinsettia in a larger pot, and it has found its new home.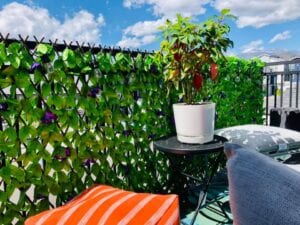 June 15 2021
The wind finally stopped blowing. First time we've had a calm night so we could use the new furniture. Cozy, cozy.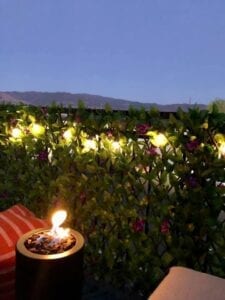 June 27 2021
The balcony with all of the ivy privacy screen installed. Next up are the bird feeders!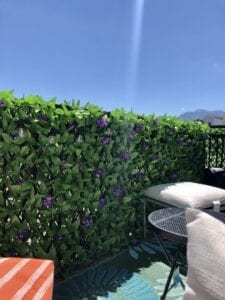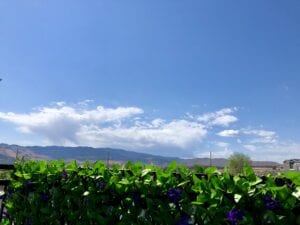 June 29 2021
View from the outside …