**THROWBACK POST**
August 23 2015:
Sending so much love, understanding, and "You are not alone" thoughts to those parenting kids struggling with processing emotions and feelings. Three times yesterday in the span of just 5 hours, Lillian had a huge meltdown when things didn't go as she wanted or planned. I spent about an hour with her each time trying to help.
I was moved to share for anyone else who needs it. You are doing a GREAT job. You are loved. You are not alone. And. Your child (or loved one) loves you for all that you do to help them. I think they feel so out of control and unsuccessful when this happens and your presence lets them know they are in control and successful. xoxo
________________
August 23 2013:
Stopped by to get oils from my friend Kymberlee Simantel and got some surprise goodies from her garden! YAY! Thank you Kymberlee! Can't wait to eat em up!
Forgot about this picture I took of the sun yesterday afternoon …. Eerie with all the smoke …. yet still so beautiful!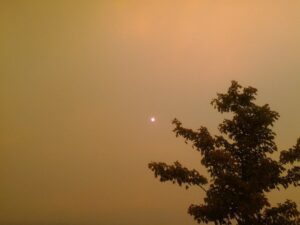 ___________________
August 23 2012:
Finishing our 2nd month of swim lessons … Thanks Grandpa Frank!!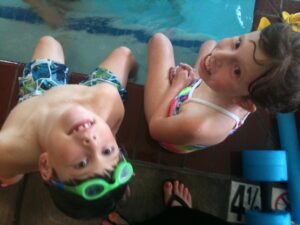 My turn now! I love this new school so much that last night at Lillian's class parent orientation … I was ready to sign up for everything!!! Had to hold myself back!! I did sign up to be the parent liaison for PTO meetings once a month for Thomas' and Lillian's class. I've never been this moved by a school and want to be so involved! That is ALL y'all!!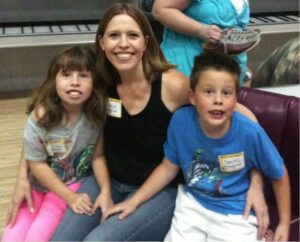 _____________________
August 23 2011:
I just love it when all the pieces of our life puzzle just seem to put themselves together when we get out of our own way!! I am truly grateful to the fabulous and awesome people around me – my family and friends, my eWomenNetwork Reno/Carson/Tahoe/Vegas/Sierra Nevadas Chapter friends and my Chromosome 18 Registry & Research Society family!!