**THROWBACK POST**
August 2 2014:
Lovey is sure enjoying her outdoor time! After one week of being a part of Team TLC, she's settled in good and we've gotten to hear all of the cute sounds guinea pigs make. It only took her a few days to start making the "I want food" sound whenever she hears me in the kitchen. She's got us trained perfectly already!! Lots of love to all y'all today! xoxo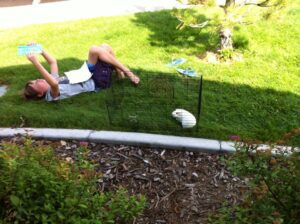 ______________________
August 2 2011:
Was just thinkin how much I LOVED my Mammaw's fig preserves! Mmmmmmmmm!!! They rocked and so did you, Mrs. Elnor Downs!! She was one honest and tough cookie. I'm thinkin of you mammaw!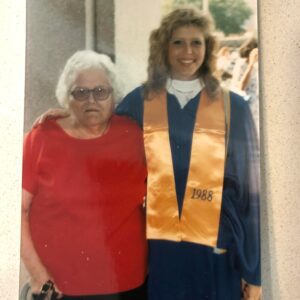 (Camilla and Elnor Downs – My high school graduation – 1988)