Thomas made a tornado today at Kids Zone! He was so excited. Amazing how such simple things bring such great joy and excitement. One water bottle, some gold glitter and a little dishwashing liquid! Shake and spin!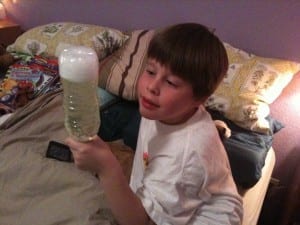 Had a little Team TLC date at Yogurt Beach tonight! Thomas had vanilla and chocolate custard with chocolate on top and one of every topping! I had the vanilla and chocolate custard with coconut! Delicious!! Lillian doesn't like ice cream or frozen yogurt so she had a cookie when we got home.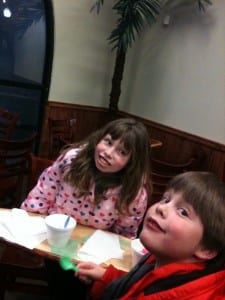 Before bed Thomas and I read a few pages in How Nearly Everything Was Invented (amazon affiliate link). This is an incredible book. We've checked it out twice from the library! Hope to get it for him one day soon!