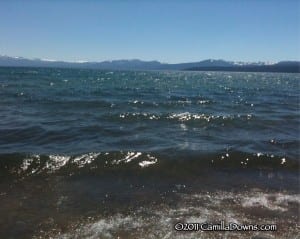 February 19, 2012, Sunday, Happiness is:
Knowing that uncomfortable learning moments for Thomas infuse him with confidence.
Long walks with Thomas.
Walking to the park.
The beauty of nature.
Sitting at the park while Thomas plays.
Reading.
Sharing my life with others.
Being kind to others.
Smiling.
February 20, 2012, Monday, Happiness is:
No school for Thomas today.
Picnic lunches on the beach.
An adventure with Thomas.
Washoe Lake.
Thomas' excitement over climbing up and down sand dunes.
Thomas' love of reading.
Coming home after an adventure.
Playing board games with Thomas in front of the fire.
Reading a book to Thomas.
February 21, 2012, Tuesday, Happiness is:
Getting things done.
Laughing with Thomas.
Playing UNO in front of the fire with Thomas.
Kindness.
Feeling gratitude.
A beautiful sunset.
February 22, 2012, Wednesday, Happiness is:
Encouragement from others.
Time away from my sweet little man, Thomas.
Good days at school for Thomas.
Relaxing.
Meeting new people.
Hugs and laughter.
Sunny, warm days.
Walks to the park.
February 23, 2012, Thursday, Happiness is:
Words of encouragement.
Music.
Thomas having a good day.
Volcano erupting experiments with Thomas.
Holding hands with Thomas.
Walks outside on a beautiful day.
February 24, 2012, Friday, Happiness is:
Walks to the park with Thomas.
The Sun warming my body.
The right words, at the right moment, in the right way.
Listening to my favorite tunes while walking to the park.
Hanging out with friends … Kymberlee Simantel, Brenda Do and Brian Benson.
Hugging, Smiling, Laughing with friends.
February 25, 2012, Saturday, Happiness is:
Hanging out with Thomas.
Bacon and eggs with Thomas.
Bartley Ranch with Thomas.
Running errands with Thomas.
Lillian.
Pizza and Champagne with Momma and Frank.
Movie Night.