Thomas had a rough time in class this morning. He didn't earn his green card and was devastated! That also meant he didn't earn play time after class and no extra five minutes before bed. Breaks my heart, but I know this is helping him learn how to be kind and respectful of others.
After dropping off Lillian for her therapies, Thomas and I indulged in a one dollar vanilla cone. These are so pretty! Cheers!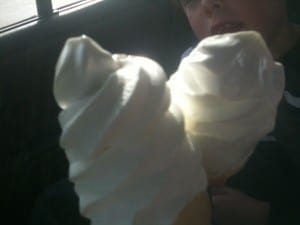 He LOVES a vanilla cone!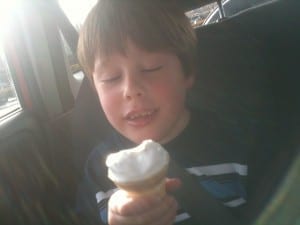 Thomas had another great time at acting class tonight. This was his second time and he's getting to meet new kids and make new friends.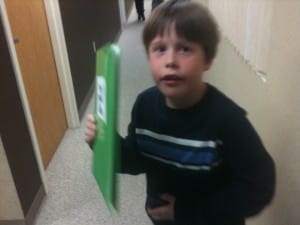 Came home, cooked our Papa Murphy's pepperoni pizza and had a carpet picnic! Lillian did not feel good, so she laid on the couch to eat and read. She was finally feeling better by bedtime, thank goodness!