Thomas got to have a play date with his friend Bella today while I took Lillian to her therapies! YAY for him and for me. He had a ball jumping on the trampoline!
After acting class, Thomas and his classmates performed little skits and commercials for us. They slate first by saying their name and age. Here he is doing a McDonald's commercial.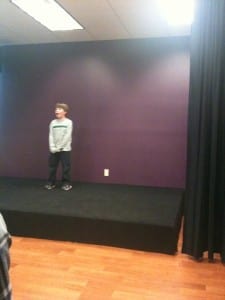 And here he is with his friend Easton performing a Spider Man skit!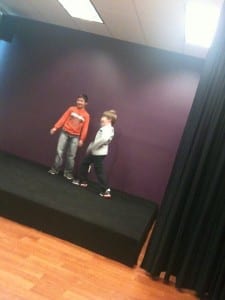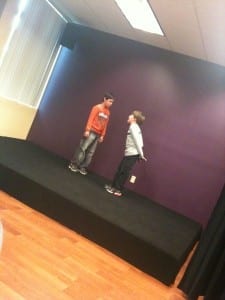 Thomas and his classmates … blacked out as I don't want to encroach on the privacy of other people's kids ….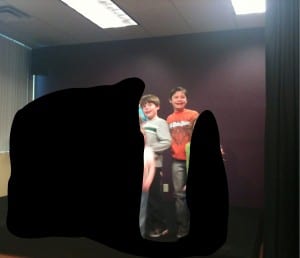 Thomas came home with this awesome bookmark. Said he made it today at school. LOVE it!! Warm a Momma's heart!