August 12 2016:
I am so incredibly saddened and my heart aches. Heather is a beautiful soul we got the chance to know through our chromosome 18 family. All day yesterday your face was right in front of me dancing with me as we did at the farewell dinner just last month at the C18 Conference. Heather England, you and your family, have blessed me and all you encounter with how you shine and love. Ronda England: I send love, light, prayers and strength … My heart breaks for you … xoxoxo …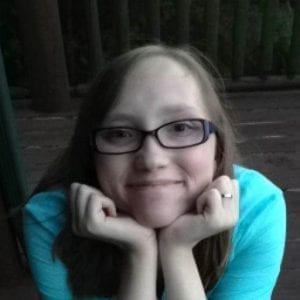 Please send prayers, love, and strength to the England family.
From Heather's family earlier this afternoon:
"Feeling very thankful and grateful for the tons of folks that stormed the gates of heaven for Heather England's life over the past two days! I am saddened to tell you she has left her earthly dwelling, however, I rejoice in knowing that she has gone to heaven to party with Jesus! I will miss her infectious smile and her compassionate heart. Heather I will see you in eternity! Until then …………. Hold heaven down for me!"
_______________________________________________
August 16, 2016:
Found some purple flowers to take a picture of for you this morning, Heather England … Beautiful shining you … You shined at the farewell dinner and dance. And you shared your shine with all you touched .. Just look at YOU!
Thank you Rick Guidotti for capturing this amazing picture. Ronda England … All my love, heart, prayers … everything to you and your family today as you celebrate Heather's life this afternoon .. xoxo
Thank you Mark Sogard for being there with the family in place of those of us all over the world who want to show our love and support! xoxo …#purpleforHeather 
More thoughts of Heather … Thomas made purple Heather flags to hang from his glasses … Team TLC Loves Heather England … xoxoxo …#purpleforHeather https://leaandsimmons.com/…/9…/Heather-England/obituary.html…
One more for beautiful, shining Heather England … #purpleforHeather … Oceans of love, prayers, and strength to you and your family Ronda England…