**THROWBACK POST**
April 24 2012:
The famous ice cream cone toast!! Here's to US!!!! YAY me and YAY Thomas!!!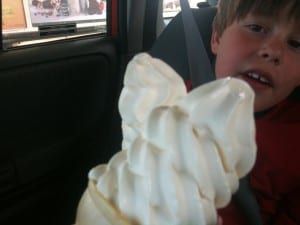 Blessings,
Team TLC
See It. Share It. BE IT … Spread Love Everywhere You Go!
Did you know Camilla wrote a book? It's titled "D iz for Different – One Woman's Journey to Acceptance" and you can read more about it here.
Latest Articles:
[catlist name=home]