July 30 2017:
Packing, packing, packing …. Relieved that we have downsized so much, we're finding it difficult to fill boxes we've started. So far I have about four bags to donate and about 30 books too!
The past few days have been a mixture of packing, peace, harmony, arguing, and rubbing one another's thorns. Like riding a roller coaster that runs through a zen garden, a fun house, a garden of love, and a mad house. Whew! xoxoxoxo
When it comes down to it, there's not a whole lot that is essential. I am incredibly grateful that I have learned how to release the need to have and keep things.
I have a shadow box with a beach scene with a lighthouse and small cabin. I have kept if for years and years as a reminder that I want to experience that some day. I took it off the bathroom wall and put it in a box.
Two days later, I decided that I was done looking at this representation of what I want to experience and am ready to pass it on. I think it's more likely I'll experience the real thing without it … And, it's truly okay if I never experience it.
**********************************
August 3 2017:
There are those times when you think you have nothing to celebrate. Those are the times to celebrate.
Gluten free, vegan s'mores … Here's to Life. We are loved. We are breathing. We can see, hear, walk, and talk. We can dance …. and we can celebrate with s'mores. Towanda!!! xoxoxo
August 4 2017:
What an amazing accidental photo. Well, kind of accidental. Lillian and I had a quick swim this morning. I glanced at my phone on the table and this caught my eye. xoxoxo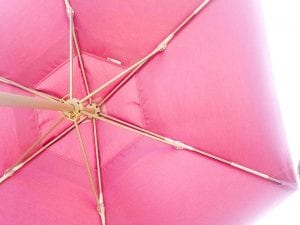 August 4 2017:
Finally made it before they close during the week for the season. Now it's only weekends until Labor Day. Such a great pool! Refreshing too! xoxoxo