November 16 2018: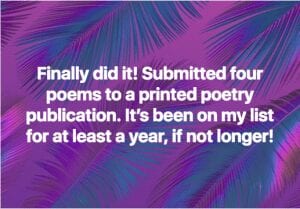 Another "planting of the seed" that I've planted and will move on … As it takes them up to 6 months to read the poems and only after that do you find out if they accept any of them. At least I did it!! Took forever to go through the poems and narrow down to four!!
And, a little fun …
"I was born to be a beautiful sunset walk with y'all and I love you dearly."
Just had to do this … Type "I was born" and let the predictive feature write the rest. Haha!