June 2 2019:
Currently reading. A couple of them, I'm reading for a second or third time.
Incredibly excited about reading the book on top! As I've interviewed the author on Meeting the Authors and can't wait for her interview to post!!
I've just barely started it, yet, already loving it. Knew I would!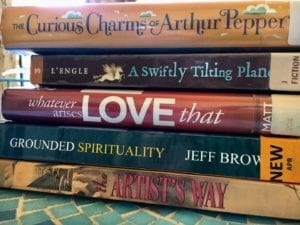 June 3 2019:
Most delicious lunch I've had in a while. Vegan tamales topped with daiya cheese and spicy salsa. So yum …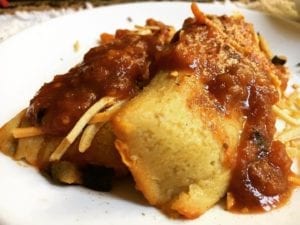 June 7 2019:
Some of the most delicious mashed potatoes I've ever tasted. Mashed with skins on along with a handful of corn and dashes of Umami seasoning and sea salt.
Piled high, topped with a pat of Miyoko's butter, and sprinkled with Daiya cheese. Anchored with a couple of delicious trees (what Lillian called broccoli when she was young). That was my dinner … with a yummy salad. And I am so full! Will be having that again!! 😋😋😋