August 3 2019:
Team TLC Movie Night – Lillian's choice: "Mary and the Witch's Flower"
Lillian says, "Good, my favorite character is Mary, liked the music, good Halloween movie, and 100% recommend."
I say, "A wonderful movie about courage and friendship. Loved it!"
Thomas sat this one out. Not his style.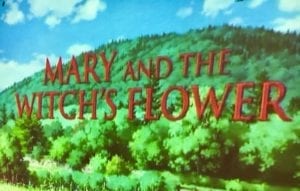 If it feels the thing to do, and if you enjoy learning about the movies we watch, I invite you to treat me to a coffee. Thank you tons and tons! –Camilla