December 24 2019:
Lunch today. Oh, that was good! Love radishes. Yum!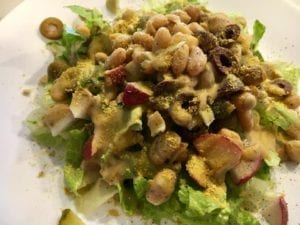 December 30 2019:
It is done. The Meeting the Authors website is back up … after 4 days of phone calls and frustration. You know, if you call a place every day and get a different person every time, you finally hit the jackpot of someone who takes the time to help you (well almost) … as I had to figure out the last step on my own, and it worked completely by accident.
I've just had a lovely piece of apple cranberry pie, topped with vanilla bean ice cream. Now I shall take the rest of the night off after I give Lillian a Reiki session.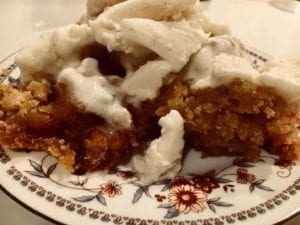 January 4 2020:
All kitchen boxes have been unpacked. Treated myself to a lovely, generous salad.