September 3 2020
After dinner walk with Lillian on Tuesday. Thought we should get a photo of the empty Apple store.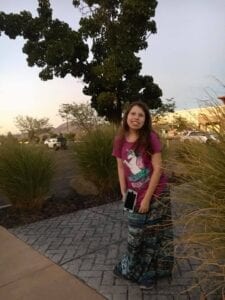 September 5 2020
Thomas Darnell went to the grocery store with me last week. He saw these great looking peppers and said he wanted to make stuffed peppers. I helped a bit, and here's one of the finished peppers. Jasmine rice layered with peas, corn, and two kinds of cheese.
September 5 2020
The pool is finally finished and open!! Furniture didn't make it in time. But, whatever! Grand opening with food from Noble Pie Parlor – Summit Sierra!! The vegan pizza is amazing!!! Yay!!!