**THROWBACK POST**
September 7 2012:
Ukelele lessons adventures for Team member L!!! Don't know if you can see it in the picture but she's got her blue ukelele with her this morning! So cool that she will get private lessons during the school day!! YAY!!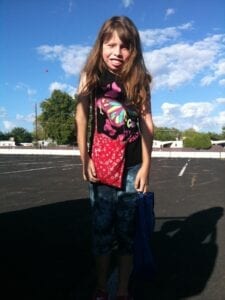 ****************
WoooHoooooo! I'm HAPPY …. I'm GRATEFUL … I'm BLESSED … Did I just win the lottery? No, not a cash lottery; but I just came from "Coffee with Tammie" (High Dessert Montessori Principal) and a pre-IEP meeting with the special education teacher …. I totally won the Perfect-School-for-My-Kids Lottery!! Oh my goodness … these people are amazing, this school is amazing and I'm grateful that a brave and courageous woman, Dr. Maria Montessori, made the choices she made during her lifetime … Born in Chiaravalle in the Province of Ancona in 1870 (August 31, 1870 – May 6, 1952) …. Thank you for being YOU!!
"Every child is a unique individual that needs to be understood, respected, admired and unconditionally accepted as a precious gift of life." -Dr. Maria Montessori
***************
I am so spoiled by my sweet friends … Thank you Donna for the beautiful maters and squash straight from your garden …. Thank you for the memories that flooded my mind just from the smell of the tomatoes with the vine still attached … Nothing like it … Reminds me of my mammaw and her garden …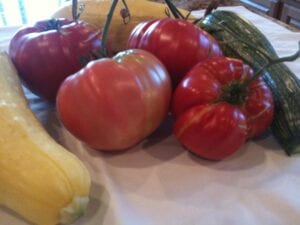 _______________________
September 7 2011:
Lunch adventures for Team TLC!!!