**THROWBACK POST**
July 20 2011:
Indy bound!!! Chromosome 18 Conference and family here we come!!!!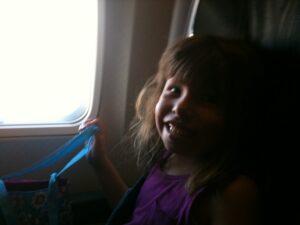 I'm so darn lucky! I got to have a very mini massage this morning at the airport! Team Member L got the "beep" so we got VIP treatment and I got to be touched all over!! WooooHooooo!!
TGI Fridays for some lunch before heading to Indy!!
We've arrived!!!! Time for the reception!!!! Yeeehaaawwww!!
View from our room!!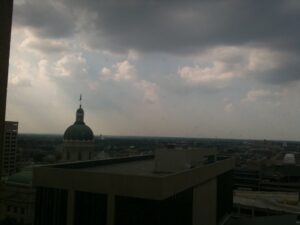 All kinds of adventures today for Team Member L! Getting up early, flying from Reno to Dallas to Indy, making it to our room on the 18th Floor!!!! Fun C18 Reception . . . For Mama – chatting and hugging old friends and meeting new ones face to face after chatting on Facebook. For Lillian – meeting all new friends who feel like they know her cause of all Mama's posting on FB! Now it's off to dream land adventures for both us. FULL day tomorrow!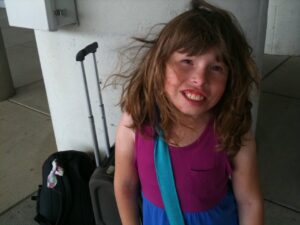 July 21 2011:
Dinner before Moms night out!!!!! YeeeeeHaaaaaawwwwww!!!
Lillian's friend Katie!!!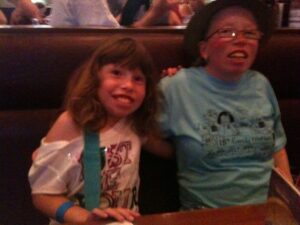 **************
Moms Night Out!!!! We Rock Y'all!! Just imagine how loud it is in here!!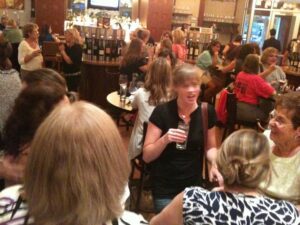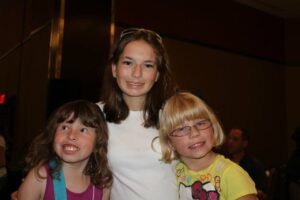 July 24 2011:
Dinner adventures with Lillian!!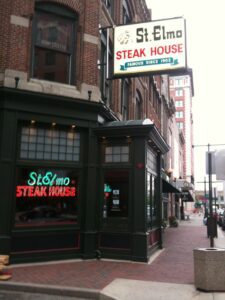 July 25 2011:
Headed to Dallas!! Done with our Indy adventures y'all!!!!
Food plus Mojito with my favorite girl!! Fries!!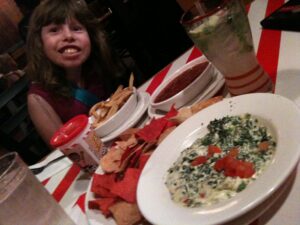 Goodbye Dallas!! Thanks for the French fry and Mojito adventures!!! Here we come Reno!! Get ready!!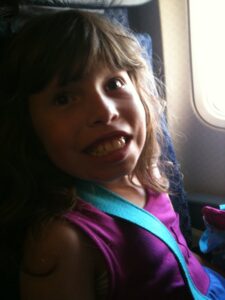 Lillian and I were treated to a breathtaking Reno sunset as we flew in!!!! Wow!!!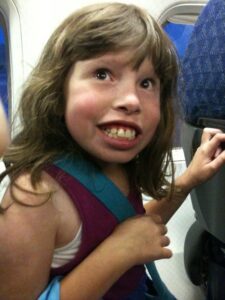 July 30 2011: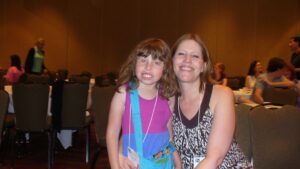 August 3 2011: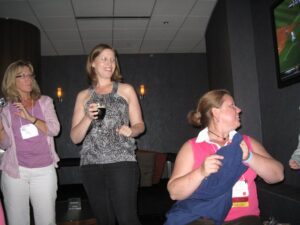 August 7 2011:
Our Chromosome 18 Conference Adventures!! Lillian and I had a ball y'all!
https://www.facebook.com/camilladowns/media_set?set=a.10150334554696584.401262.681171583&type=3