**THROWBACK POST**
December 23 2015:
Off to drive around and look at Christmas lights.
But, first we had another extra Team TLC movie night … "Beyond Tomorrow"
I love how this one begins, yet not so much after that. And has some good scenes. "No one is a stranger on Christmas Eve" and "Sometimes you have to travel to the darkness alone to get to the light."
Lillian says, "Romantic, Christmasy, good, emotional, funny, awesome, and amazing."
Thomas says, "Seasonal and I really like it."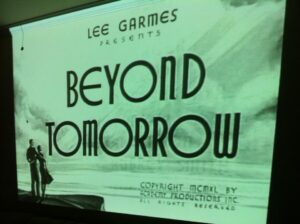 ___________________
December 23 2014:
Team TLC Christmas movie marathon continues.
"Sometimes we have to go to the darkness alone before we can see the light." "When everything was taken away except my life, I learned that the way to be really happy was to serve others, to be needed."
I LOVE that Thomas enjoys watching these old movies with me!