It was a "Cleaning All Day" event at our house this Sunday. Sweeping, mopping, vacuuming, washing, scrubbing bathrooms for me. With a little help from Thomas and Lillian thrown in. I came around the corner to find this . . .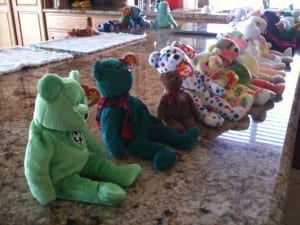 Lillian said she was teaching her beanie babies how to clean.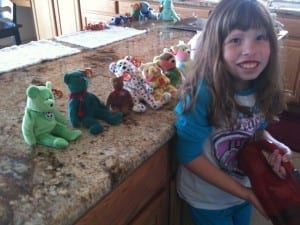 Then there was the party for the beanie babies in Thomas' room.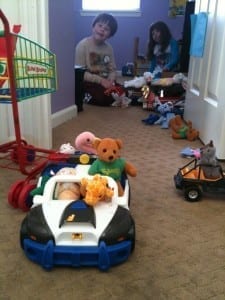 On to painting for these two. What fun these two had painting together!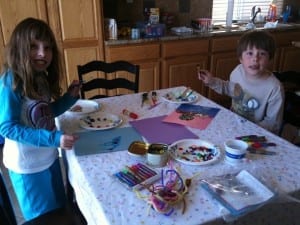 Thought this was cool. I sure can't paint with both hands at the same time. Go Lillian Go!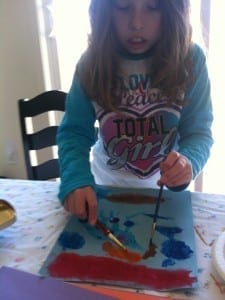 Thomas' masterpiece is Santa Sailing in a Boat: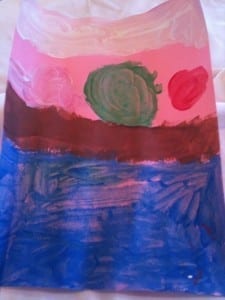 Lillian's masterpiece is a Spider Alien: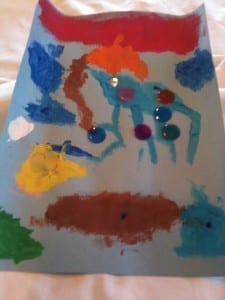 It was such a beautiful and amazing day! These two took their tent and cleaning outside.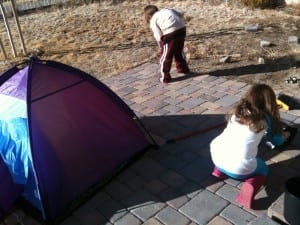 Some sort of party for the beanie babies, cars and trucks!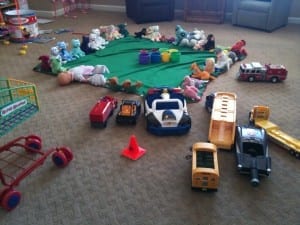 Finally, it was Team TLC reading night. I was so darn ready for it tonight. I was pooped! Thomas read How Nearly Everything Was Invented (amazon affiliate link). This book is amazing. He's checked it out more than once from the library. This is on my "get for Thomas" list! Lillian read Judy Moody: Around the World in 8 1/2 Days (amazon affiliate link). She said it was GREAT! I read a bit in You, Inc.: The Art of Selling Yourself (Warner Business) (amazon affiliate link). I read the book a while ago and felt it was refresher time. I highly recommend this book for anyone who is a business owner, self-employed, entrepreneur and anyone wanting to learn how to best put forth their personal brand.