Lillian and I celebrated a milestone for her. She bathed herself, her whole body, without my help. WoooooHooooooo! I had still been helping with some body parts. Out for a Haven on Earth gluten free chocolate donut for this little lady.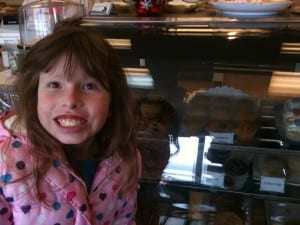 Then $1 fries for Lillian and $1 tater tots for me from Sonic before Lillian's therapies!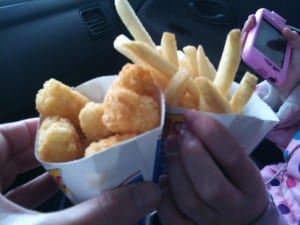 Dropped Lillian off for ST, OT and PT and then headed to my spot in the parking lot to sit in the car and work. Talked with Diana, my editor and book designer/layout expert! Almost there!!
The Romanos took Thomas to the strip in Vegas tonight! He was so excited and had a blast!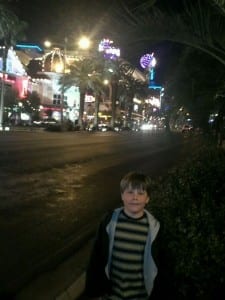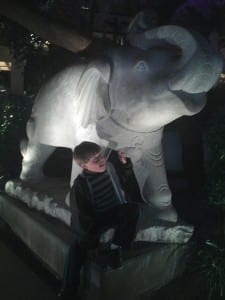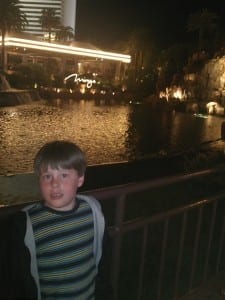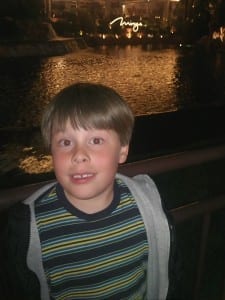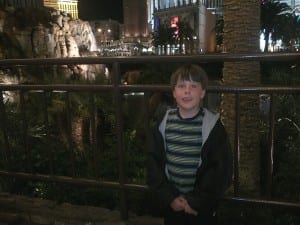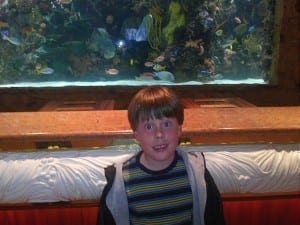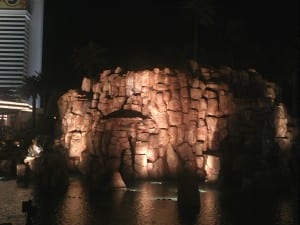 I was told he could hardly wait for the volcano to erupt!! Finally!!