Pappaw Frank had a tummy ache today and couldn't take Thomas swimming. So Thomas made him a Get Well Soon card.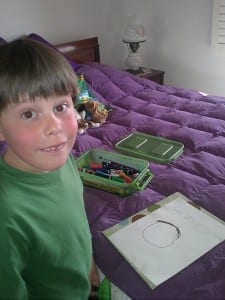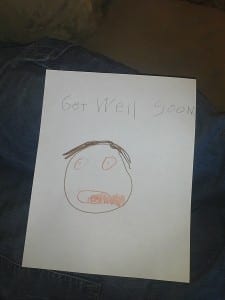 Thomas and Mammaw put a puzzle together for a bit o fun!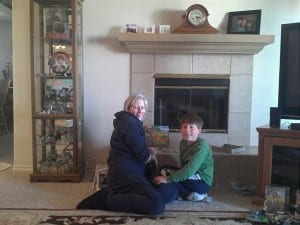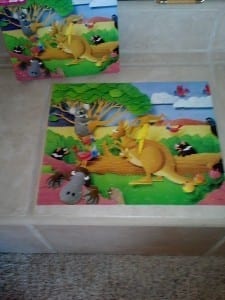 Lillian and I made stuff with magnets. I went for the ocean them and made a turtle and a fish. I started to make the pinwheel and couldn't figure it out. Lillian had to finish putting it together for me. She made a really cool star too!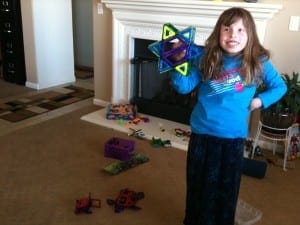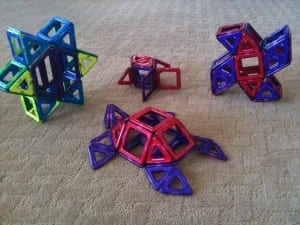 Mr. T got to have Sloppy Joe's and onion rings. He loved em!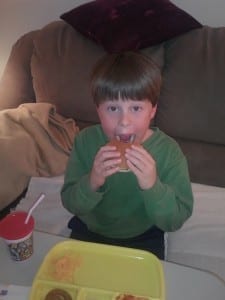 I got to go to an eWomenNetwork Wine and Wisdom Wednesday while Tina stayed with Lillian. What fun these events are! Just love chatting with old friends and meeting new friends, eating yummy bits, drinking wine and learning all about what other people are up to.