Happy TWO Year Anniversary to Thomas!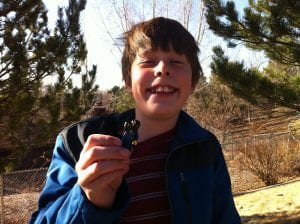 He was eight years old when he began and nine years old when he finished. In the first few months there were times he wanted to quit. I gave him that option and asked him to think of how it would feel to accomplish this and how it would feel to stop before completion …
He chose to keep going. Two years ago he posted the last photo as of his 365 photography project! The book was published four months ago and what fun Biggest Little Photographer is having!
So far the following shops are selling the book: 1) The Legislative Gift Shop, 2) The Discovery Museum Gift Shop, 3) Buy Nevada First Gift Shop, 4) Don's Pharmacy, 5) Sierra Pharmacy, 6) Galena Creek Visitor's Center, 7) Nevada Museum of Art, and 8) Wilbur May Center Gift Shop. You can learn more and purchase a book by going here … BiggestLittlePhotographer.com …
Plus a Biggest Little Photographer exhibit at Rancho San Rafael Park Visitor's Center opening soon.
And, coming soon … one more exciting announcement coming!!