July 19 2018:
Thomas and Lillian used to frequent Ms. Kat's place from the time Thomas was about 3 years old. They both love Kat McLain so much and have NEVER stopped wanting to go visit here and there.
It's been a really long time!! Kat was able to get them in today so they could hang out!! Happy people!!!!!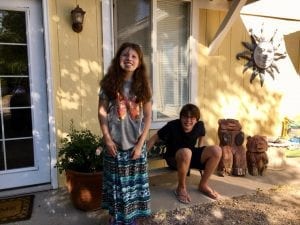 July 20 2018:
It's a s'mores kinda night. I feel I have perfected the "s'mores in the oven" technique.