March 15 2019:
Last night the three of us laughed and laughed together. We each took an online quiz to determine our archetype. Mine and Lillian's were pretty spot on.
Yet, Thomas' results had us laughing, laughing, laughing. That felt so very good. We haven't all three laughed together in a long time. Laughter is good medicine. Especially when done alongside those you love mostest. Here's to silliness. Here's to laughter. Here's hoping you let laughter in … as often as possible .. Towanda … (Photo of Thomas on one of our 2015 walks)
March 16 2019:
Thawed and warmed frozen wild blueberries and they left a bit of love behind in the pan. Lovely blueberry stained heart shapes ….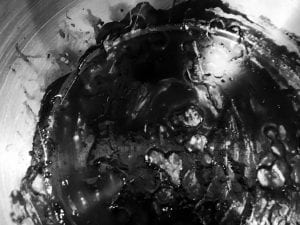 March 16 2019:
Aunt Debbie is up from Mississippi visiting The Romano Duo. She always has to visit Virginia City when in the area.
Lillian and I went for a bit to listen to The Comstock Cowboys with them. And I got treated to a really yummy virgin Bloody Mary. Yum!! Thank you Aunt Debbie and Mom n Frank. ❤️❤️❤️