October 10 2019:
About to begin round 7 of reading the entire book out loud – from the title page, copyright page, through to the about the author page (for proofreading purposes). Whew! Fingers and toes crossed that this is the last time so I can get it to the book designer tomorrow!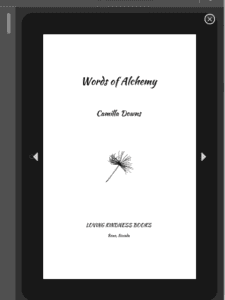 October 12 2019:
Done!! Just submitted 'Words of Alchemy' to the book designer! Should be able to order a proof book in about 2 weeks. In celebration I created a word art image with content from the book's website page. Thanks for the support and interest in pre-ordering!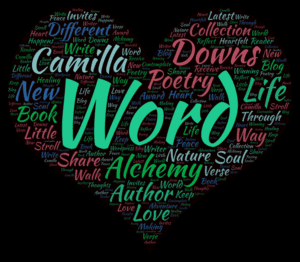 Thomas and I toasted to me submitting the manuscript to the book designer!! Pumpkin pie spiced ginger ale … (non-alcoholic).