November 8 2019:
Another marked off the list. Fingerprinting done. She was so anxious and worried, they had a heck of a time getting her prints because her hands were sweating like crazy. They were incredibly kind and understanding.
She must really like volunteering at the library as that's the only way I could get her here, by reminding her it's required once one is 18 years old. She's heading into her third year volunteering. Hopefully, one day soon she'll go without me as her sidekick. That's the plan anyway!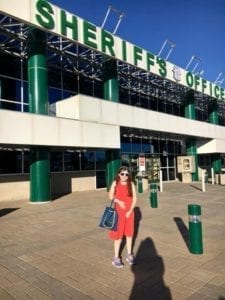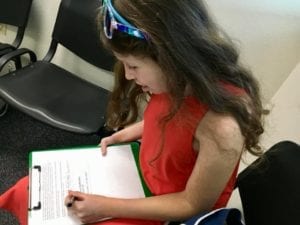 **Update – January 20 2020: It turns out they were so sweaty, that the fingerprints weren't acceptable. However, they did not request she re-do them, due to her situation and that she's been volunteering at the library since age 16. She completed a few additional pieces of paperwork and we're done with this one!