October 1 2021
September 2021 Date Day with Thomas Darnell (a bit behind due to the smoke last month)
Lunch at Great Full Gardens South Meadows Reno.
Magical mushroom blend for Thomas. I sampled the choices of FOLK Kombucha on tap, choosing the berry flavor. 😋😋😋
Thomas had a vegan Reuben with their delicious coleslaw. I had a Veghead sandwich with quinoa. For dessert we shared a slice of raw, vegan, orange chocolate walnut cheesecake.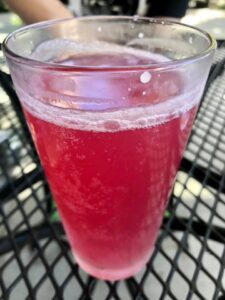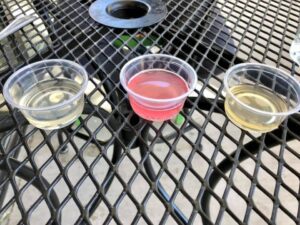 Part 2: Hitting tennis balls at a favorite park, followed by sitting on a bench, in the shade, and chatting.