**THROWBACK POST**
A more in depth post can be found here …
Journey to Magical Moments – The 19th Annual Chromosome 18 Conference
July 28 2012:
We braved a long walk down The Riverwalk to get some food…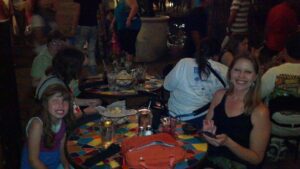 Halfway there y'all!! Having some lunch while we're waiting.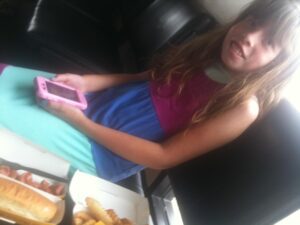 We made it!!!! Wahoo!!! Awesome view from our room. Time for some food!!!
Look close … Team Member T is with us!!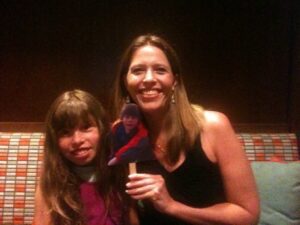 WOW!!!! This salsa is hot!!! Yum!!!!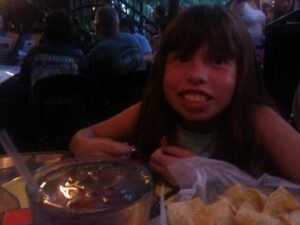 Team TLC takes movie night with us wherever we go … Charlotte's Web in San Antonio!!! We miss you Mr. T …
July 30 2012:
Another Thomas and Susan sighting!!!
**********
Ladies night …. River boat ride with margaritas … Happy Birthday Catherine!!!
Look!!! It's Susan again!!! Wow! She's making her way around this conference!! Now she's hanging with Lorie!!
More ladies night festivities … I LOVE these people!!!
August 2 2012:
Had to have some ribs before we left …. Oh my goodness!!! YUM!!!
One last time in the pool before we say adios to San Antonio!!
Almost ready to board …. Just finished off the rest of our ribs .. I wasn't leaving those behind!!
Made it home … Wonder if our luggage made it?? Yay for being home!!!
August 3 2012:
August 11 2012: