**THROWBACK POST**
December 31 2010:
Date day with my most favorite fairy princess in the whole entire universe!! Lillian and I are off in just a bit to see what kind of trouble we can get into y'all! Happy Happy News Years Eve!!
First stop on the date!! Lillian's fave restaurant! – Olive Garden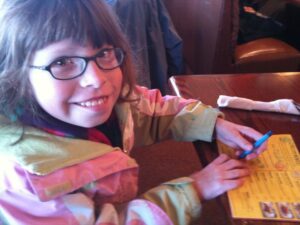 I've never had Tropical Sangria – Yummy & pretty too!!!
Cutest little desserts I've ever seen!!! One for me and one for Lillian!
Next stop on the date!! – Borders Books and Music