Errand Services
Is your "to do" list longer than The Great Wall of China? Team TLC is here to tackle those errands with Tender Loving Care.
*Who We Serve
Individuals – Have you simply run out of time to get it all done?
**Homeschoolers – We are a homeschooling family. We know.
Non profit agencies – Having run a non-profit for a couple of years, I know the tightness of your budget. We are here for you in those here and there times when you need a second hand.
Small businesses – I've been an entrepreneur since 2001. I know.
We serve the greater Reno area. Although, we are happy to assist those not local to Reno if there is anything we can do online for you!
*We are truly open to hear ideas about what others need help with "getting done". We will be honest if it's something we do not feel capable of helping with.
**From errands that keep getting put off, to researching products/curriculums, to sorting things like LEGO pieces, beads, nuts, bolts (we like sorting!!), to scooping the backyard dog poo.
Sample errands
Drop off clothes/pick up clothes at dry cleaners
Grocery shopping
Return books/pick up books from the library
Mail items/pick up mail
Deliver items
Pick up and deliver restaurant orders
Check on your home while you are out of town
Costs
Simple flat fee of $20/hour, with a minimum of a 2 hour purchase for the first use
5 hours or more purchased in bulk receives a 10% discount
*We get as much done for you within the hour as humanly possible.
**For errands that incur additional costs, ie groceries, an estimated amount of the bill is collected in advance.
***24 hours notice needed for all requests. Less than 24 hours incurs an extra fee.
Who We Are
Team TLC = Thomas, Lillian and Camilla = One Mom + Two Kids = XOXO
Our Team = Nature lovers, Unschooling, Book Lovers, Writers, Nature based schooling, Practicing mindfulness and emotional connection, Inspired by photography, Tiny home dwellers, Minecraft enthusiast
Learn more about each one of us by going here.
Ready to Hire Team TLC
You can use this PayPal link, or we can email a PayPal invoice.
We accept checks and cash too!
Contact Us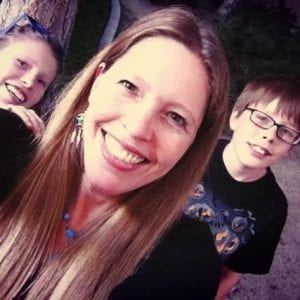 Blessings,
Thomas, Lillian and Camilla = Team TLC
See It. Share It. BE IT … Spread Love Everywhere You Go!
Wonderfully exciting news! We've completed the first book trailer for Thomas' upcoming book, Biggest Little Photographer. You can learn more and pre-order here.