August 7 2016:
The poem is finally finished that goes along with the tree blossom painted rock.
I delivered the rock at the conference, yet, simply had run short of time and the heart space I wanted for creating the poem before conference. Thank you Steve Poteete-Marshall for your support!! Will mail it to you next week.
A friend posted the other image one day last week and it moved me to tears. Oceans of thanks and gratitude for all who support and encourage the creations I put forth … whether with my writings or other artistic creations! It truly means the world to me and my little Team TLC … xoxoxoxo
________________________________________________
August 11 2016:
Thomas wants to learn about stocks and investing so we went to the library today and got him a few books. I also gave him a couple of websites to visit. Does anyone have a good suggestion for a book, website, or class for beginners? I was really on top of it in the early to mid 2000's …. yet, life kinda took a drastic turn! Thanks!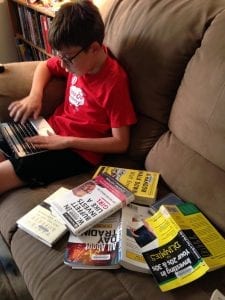 ______________________________________________
August 12 2016:
Just finished one more step for Thomas' book! Actually took a step backwards as we decided to group the photos into themes. Now we can continue with the layout. It feels wonderful to be one step closer!
Want a little burst of inspiration? Watch the 1 minute trailer. Even if you aren't interested in the book, you might get a shot of "I can do it" from the trailer. Oceans of gratitude for those who continue to pre-purchase, share, and comment!
Here's another of the photos to be included.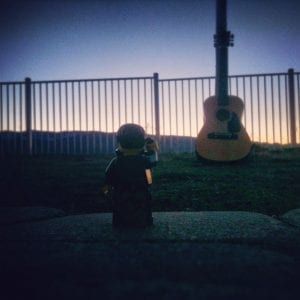 ____________________________________
August 13 2016:
Thomas and Lillian wanted to get up in the wee hours this morning to see if we could catch a glimpse of the Perseid meteor shower.
My alarm went off at 3:00, yet I turned it off and went right back to sleep. Woke up again at 4:00, got them up and we walked to the lake. We didn't see as much as we could have further out from city lights or if we'd done it yesterday morning, yet we each got to see at least one! It was so cool! Then home and back to bed!
These are pictures from our day yesterday. Working in the morning, found a heart shaped chip while making lunches, and then Thomas and I went for a swim. Shared an online business idea with each of them and they liked it so took the first step with that.
Lillian wrote and published her next "Emotions with Animals" blog post. I worked on Thomas' book AND I found a website where Thomas can practice buying stocks in a simulated environment. He's pretty excited about it! Busy day!
After receiving the extremely sad news about our C18 friend, Heather, we ended the evening with lots of discussion and writing compliment cards for each other and for ourselves.