March 30 2017:
Just finished reading a book with Lillian and Thomas about Ira Aldridge ….
One of the greatest Shakespearean actors of the nineteenth century.
Wow! Deeply inspired by this man. "This above all, -To thine own self be true …. "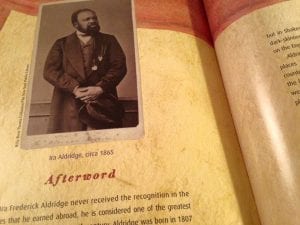 March 31 2017:
When I posted a few days ago asking for keys, I had no idea we'd be gifted these beauties! WOW!!! Thank you Matthew McDowell!!
If you have no longer used keys, we'll take them. They don't have to be fancy like these. Plain ole keys will work too!!
We are in creation mode and will be combining these with other recycled items and a bit of natures gifts. I think we're finally ready to start making! Earth Art!! xoxo