April 2 2018:
More Spring beauty …… One of my favorites!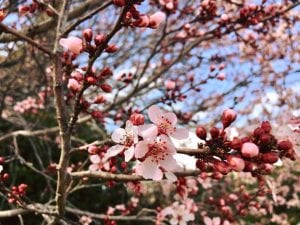 April 3 2018:
Thomas and I visited one of our favorite parks yesterday afternoon to hit tennis balls ….. Except …… Thomas put his racket down right before leaving so we arrived with one racket! Oh well … We made the best of it and had fun anyway! xoxo
April 5 2018:
Windy afternoon walk with amazing clouds. Plus, the white blooms have arrived! Nature's art is truly breathtaking!