June 25 2018:
Oh, Happy Day!!! It was the perfect day to mail a "Happy World" print way, way, way down to da bayou! Happy and joyful gratitude to our helpers!!
We're in the final stretch! Do you know anyone who would enjoy receiving a Lillian print? The Egyptian Eye, Rainbow of Emotions, Rainbow Balloon, Happy World, or Rainbow Mandala.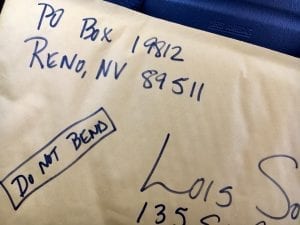 June 27 2018:
Sunshine directly onto LaRue as I entered to pick up additional copies of Thomas' book. I'll take that as a beautiful message. Biggest Little Photographer is headed to Baltimore with us Friday morning. Thanks LeRue Press!