**THROWBACK POST**
May 31 2014:
"If everything is possible, isn't it possible that some things are impossible?" -Thomas ….
This one made me stop … and ponder … Hmmmmmm …. Blessed, blessed, blessed by this young man! xoxo
April 9 2012:
Backyard camping at the Team TLC Casa …. YAY for warm days ….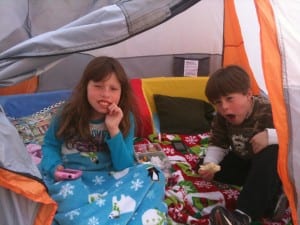 Later on …. Moved the camping inside … too windy!!