**THROWBACK POST**
July 27 2014:
Thomas is so excited! He gets to spend some time at Wild Island water park with his "big brother"! Thanks Cathy Johannsen!!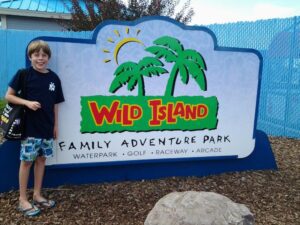 _____________________
July 27 2012:
Quick library adventure before picking up Team Member T from last day of Dr Seuss camp … Then more packing for San Antonio tomorrow and out to eat with the Romano Duo!! Whew!!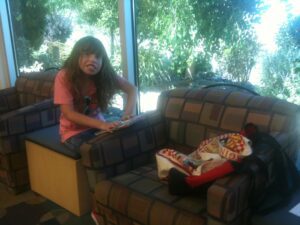 Last day of Dr Seuss camp for Mr T!!!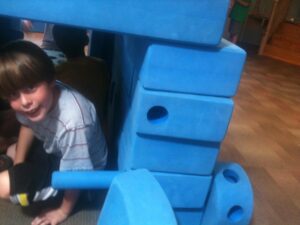 ***********
Cheers … And YUM!!! Here's to the Romano duo and Team Member C!!
_______________________
July 27 2011:
Leaving the eWomenNetwork Reno/Carson/Tahoe/Vegas/Sierra Nevadas Chapter dinner event tonight as I walked outside I was overcome with feelings of gratitude and love for this AWE-some city and state I call home and for the beautiful and amazing people I have surrounded myself with – my two kids, my eWn Friends and my Chromosome 18 Registry & Research Society Family! WOW . . . what an adventure y'all!
************
Adventures in Rock Painting today! Felt great to stay home today after so much excitement with the Chromosome 18 Conference! YAY for back yard adventures . . .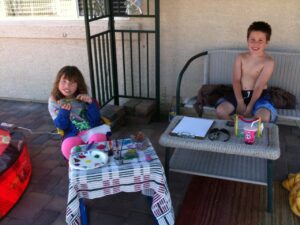 ___________________
July 27 2009:
YAY! The move is over & done!! Farewell 10669! Takin my little man on a date today. To the airport to look at airplanes & trucks and then to get more sand for his sandbox! Hope date days will always be this easy to plan with him!