**THROWBACK POST**
December 5 2015:
Took Lillian to Ms. Kat's place about an hour ago and now experiencing 3 uninterrupted hours of pure bliss and quiet respite. Now I shall write or read or take a nap or just sit. There's so much I want to do … I'll breath into the moment and listen with my heart ….. (Picture at little Washoe lake in October 2015).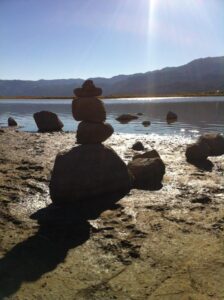 _____________________
December 4 2014:
Here's to new friendships! Had such a great time chatting with you Michaela Koenig! YAY!
December 4 2013:
The other night I asked Thomas what the absolute, most spectacular and favorite thing that he got do at school that day was. His answer was that he got to dig in the dirt today and it was so much fun. They are making a garden area in front of the school and he got to be a part of the students cleaning it up and getting it ready for when planting time rolls around. Love this school!
************
Dinner was enjoyed by all tonight! All 3 Team Members could taste the love! T & C loved the mashed potatoes made with sweet potato and russet potato… all smooshed up with 3 kinds of cheese and a little bit of butter. T & L loved the different colored carrots … red, yellow and orange. They still aren't going for the brussel sprouts, but I keep trying! Meatloaf made with grass fed beef and some other goodies. Soooo yummy!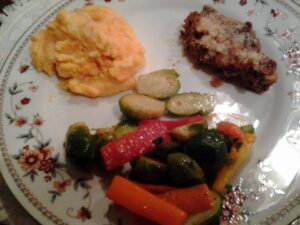 ______________________
December 4 2011:
Chromosome 18 friends … Vanilla Caramel Truffle … Celebrating Phantom Tea in spirit … Sending a donation in honor of Lillian later this week. Any of FB friends want to join? Research performed benefits all with genetic differences.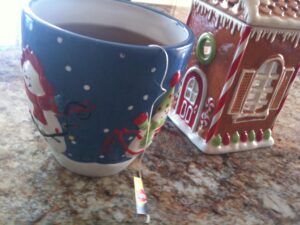 __________________
December 4 2008:
taking Thomas on a date today – probably to the airport and then the toy store!