October 7, 2016:
Been working all afternoon helping Thomas and Lillian get their table designed for tomorrow. Almost done. Not pictured are the home made signs. Will get a picture of those tomorrow. xoxo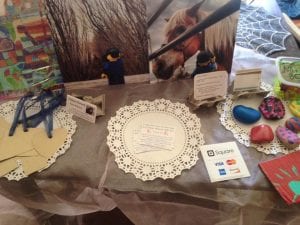 And then there's this …. come by and grab a few … xoxoxo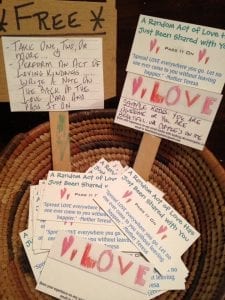 And …. then there's this!!! Come get yours tomorrow!!! xoxo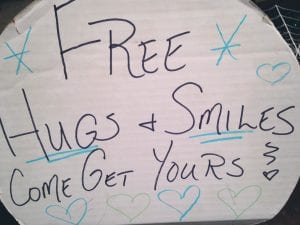 ________________________________________________________
October 8 2016:
If you're out and about today, come get some free hugs and a few love cards to share loving kindness!
Come see Team TLC today from 11-1 at the 1st Annual Children's Business Fair. There will be tons of cool and hand made items … all by kids!! (Evelyn Mount Community Center)
https://www.facebook.com/events/914235475348058/
Thomas will be selling his book, Biggest Little Photographer. He'll also have painted rocks and a few other items. Lillian will be selling prints of her abstract art and bookmarks. I will be there as their assistant and giving out FREE hugs and smiles.
Come see us and get some one of a kind and unique gifts for birthdays, anniversaries, and the holidays! xoxoxoxoxo
Come see us!!!! xoxo Kids Business Fair
Thomas and Lillian were just interviewed for the Wake Up television show .. produced by Adryenn Ashley .. Go T and L Go!!!! xoxo