February 26, 2017 … Happy Birthday Camilla!!
Happy Birthday to me! Team TLC enjoyed a late breakfast.
Courageous Cappuccino and Vegan Hash for me. Breakfast sandwich for Thomas and Liege Waffle for Lillian. And for desert for all of us …… Raw and Vegan Triple Chocolate cake …. So incredibly delicious!
Thank you Great Full Gardens South Meadows Reno for the birthday discount, the amazing, loving environment, and delicious food! Love does indeed live here!
"How do you freeze a bubble?" –Thomas … He still continues to ask some amazing questions. I have no idea the answer to this one!!
He sang "Happy Birthday" to me first thing this morning. He also created a huge hidden happy face and happy-birthday-playing-notes on mine craft!
Birthday dinner! Baked potato medallions, sautéed portobello mushrooms with sweet onion, and arugula, beet, and cucumber salad. And for dessert … fresh mango! Yum!! xoxo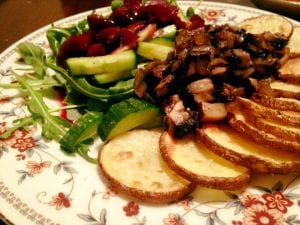 Beautiful animated birthday message Lillian made for me using Scratch programming. Look at that beautiful blue and green cake!!! Aqua is my favorite color. Followed by any variations of blue and green. xoxo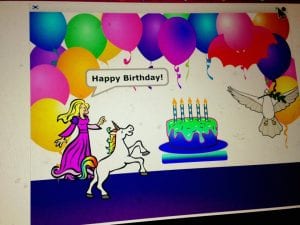 Happy Birthday to Baby Camilla! WoW! I've lived so many lives since these pictures!! I began my love affair with chocolate at a very early age!
All the adventures, experiences, joy, love, laughter, sadness, hurt, and uncomfortable moments ….. Lifetimes of LEARNING!! ….. Learning and heading back Home …